Fintech Solutions
Since 2007, we have provided bespoke solutions for companies into different financial services segments.
Speak to a specialist
BUSINESS WE HELP
BUSINESS WE HELP

– Authorized Payment Institution (API)
– E-money institution (EMI)
– Account Information Service Provider (AISP)
– Payment Initiation Service Provider (PISP)

Cryptocurrency companies

FX companies

Consumer Credit companies
SINCE 2007, WE HAVE ASSISTED CLIENTS IN DIFFERENT PARTS OF THE GLOBE:
UK

Europe (main countries: Portugal, Spain, Lithuania)

Switzerland

Hong Kong

USA

New Zealand
FULL STACK SOLUTION
As specialists of the Fintech Industry, we can embrace and help you in different levels and stages of your company, in particular with: Licensing, Accountancy, Consultancy, Auditing, Software, Compliance and Brokerage (buy & sell).
CONTACT US NOW
SERVICES WE OFFER
We have managed 150 new regulator applications (FCA and overseas). We also provide ongoing compliance support and guidance to our clients.

Business Bank Account (safeguarding)

We always offer a full solution to our clients. There is no way to operate a licensed company (no matter in which jurisdiction) without a proper safeguarding business bank account. And this is the reason that we always guarantee that a business bank account to our clients will be opened.

We have implemented software for different industries such as: e-money, challenger banks, FX companies, lenders and payment service provider. We can help you selecting the right software which is an essential resource for companies working into these industries. Especially today when all these industries are technology driven. If you operate in the money transfer area, we can also help you with our white label software solution called Remitec.

We can assist you with your compliance requirements. We help our clients with all the AML requirements such as: Anti money laundering manual and risk assessment. We can also appoint a local compliance officer in house or outsourced.

We can assist you with a local resident director to make sure you will always operate within the local legal requirement. This can provide a huge benefit for your licensed company. Our directors are experienced and knowledgeable individuals, who can support you in a managing, executive or non-executive capacity.

We are designed for scalability

We can assist you if you are looking to buy or sell a payment institution or an electronic money institution.

Did you know that you can claim tax back when you invest in Research and Development? As industry-specialists we can also assist you with R&D tax credits and help you keep the cashflow in good health.

We also assist our clients with a range of services to make sure they will run a successful business such as: Implementation, Process, Operation Manual, Systems, Office Setup, HR Recruitment and more.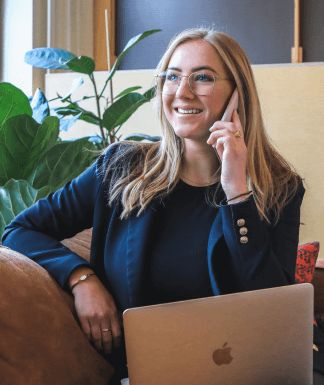 Vertice Services Fintech Solutions team is managed by Rodolfo Basilio who has over 10 years of practical experience in the international fintech industry.
Entrepreneur and investor, Rodolfo Basilio is also a senior accountant, business consultant and director at Vertice Services, founder and CEO at Remitec (remitec.co.uk).
Rodolfo is especially skilled and has over a decade of experience in the financial industry and has a particular approach to the technology industry since 2016, when he developed a software for the international payments industry. He is also a member of the Executive of AUKPI (Association of UK Payments Institutions).
Let's start a conversation
From the very first steps all the way through day to day management and growth, we will make your journey in the fintech industry smooth, jargon-free and straight forward. Get in touch now for more info.