Vertice's Angels supporting Cancer Research UK on Pretty Muddy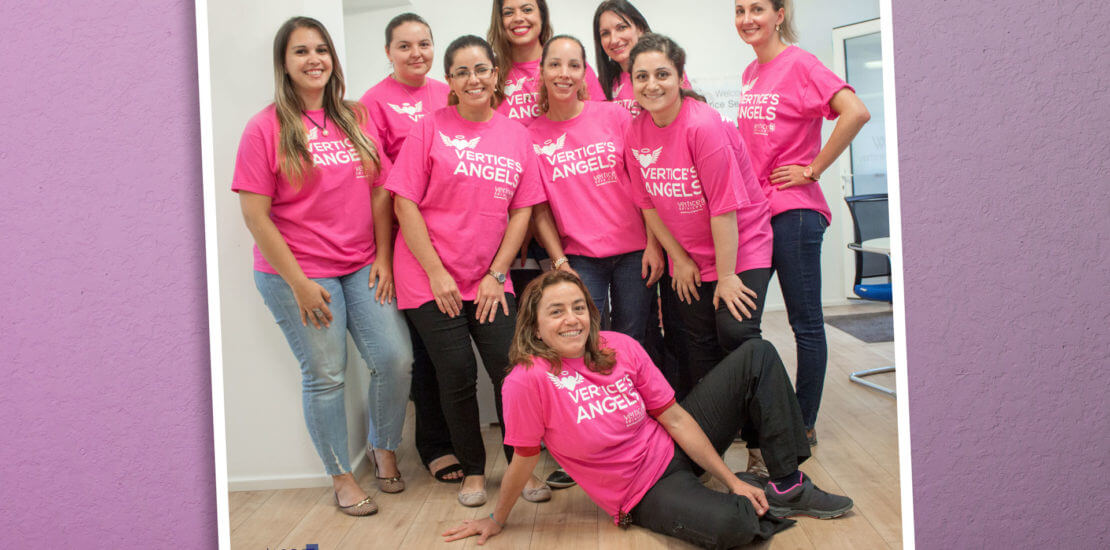 Pretty Muddy is one of a series of events organised by Cancer Research UK (cancerresearchuk.org). Their objective is to raise awareness and funds for research into all 200 types of cancer. The events are all women-only and we are more than pleased to see our team of Angels engaged and ready to get their hands (and body) dirty to fight against cancer. Our team of beauties will be participating on the Pretty Muddy – a 5km obstacle course – this Sunday, 11, that will take place at Queen Elizabeth Olympic Park from 1pm (more information here).
Well done, Vertice's Angels! You make us proud in and out of the office.
Please help cancer research to raise funds on this secure link. You can donate as little as £1, every little helps!
To know more about the event or find a race close to you, please click here.