How much do you need to start up your business?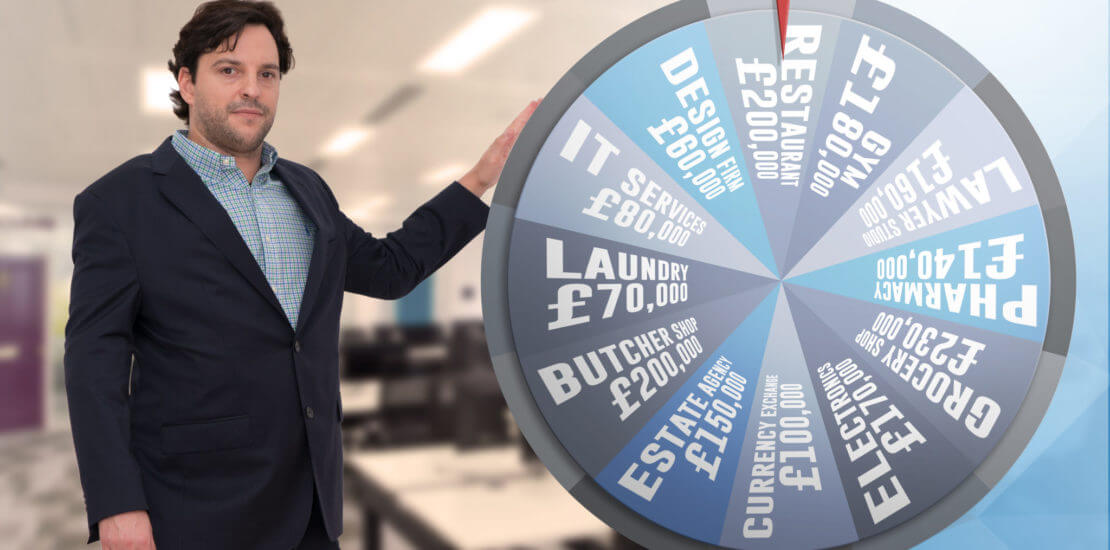 In my opinion, lack of funding is the main reason many startup businesses fail or do not even start trading. I have seen many potentially successful businesses in financial difficulty because the entrepreneur did not calculate how much money was needed to set up the business and keep the business trading, especially in the first year. I always advise my clients to prepare the following documents before they start up: a simple start up table, a profit/loss forecast and a cash flow statement forecast to calculate the total business investment needed and the total working capital. I am not going to explain in detail how to prepare the financial statements now as I would like to concentrate on calculating the total figure the entrepreneur should have in mind before committing himself to open the doors of his business without risking a financial disaster. Let's start with the startup table.

(ST) Start up table
A start up table is basically a list of all business startup expenses and costs. It will contain items such as:
1) Planning and research (i.e. business plan preparation) – you should make a list of any market research materials or market research reports you will need to buy to study your business model and your market in more detail. Do you need to contract an external market research company? What about your business plan? Are you looking to prepare a business plan yourself or do you need professional assistance?
Items example:
Business plan preparation from £2,000
External market research reports from £600,00 per report
External market research consultancy from £3,000
2) Legal costs (lease or rent agreement, commercial terms and conditions, shareholder agreements) – if you are looking to rent or lease a commercial premise you will need legal help with the lease agreement. Depending on the business, if you want to start up you will also need clear, professionally prepared customers' terms and conditions. If you have business partners I recommend you prepare and write a shareholder agreement.
Items example:
Lease agreement from £1,200
Rent agreement from £1,000
Terms and conditions from £800,00
Shareholder agreement from £800,00
3) Company formation – company registration is very straight forward if the business structure you want to set up is standard. Otherwise, professionals such as accountants and solicitors could charge you more, as they may offer extra value in the form of startup advice.
Items example:
Company registration and start up from £500,00
consultancy/accountancy consultation
4) Trademark – protecting your company brand is very important and it is a legal requirement in the UK. The price of protecting your brand will depend on if you want to protect your brand only in the UK, in Europe or other countries.
Items example: Trademark UK from £400,00
5) Insurance – insurance is the price you pay to sleep well. In my opinion, you must have insurance for everything. Most common is public liability insurance (compulsory – covers accidents with the public), employer liability insurance (covers employees' accidents), equipment insurance (covers repairs and maintenance), premises insurance (covers any property damage) and vehicle insurance (covers vehicle damage).
Items example:
Public liability insurance from £400,00 per year
Employer liability insurance from £200,00 per year
Equipment insurance from £300,00 per year
Premises insurance from £900,00 per year
Vehicle insurance from £500,00 per year
6) Marketing (logo, website, visual identity, social media, marketing plan) – in a online-driven business environment, you should have professional branding. Professional branding means a professional logo, a professional website and professional business cards. If you have no clue in how to promote your business, you also should find a professional to help you prepare a marketing plan.
Items example:
Logo from £400,00
Website from £2,000
Social media set up from £800,00
Business cards from £200,00
Marketing plan from £1,500
Brochure from £150,00
7) Business Assets (equipment, furniture, computers, telephones) – here you have two options. Lease and pay in monthly instalments or pay the whole item up front. I always consider spending the total amount up front as most finance companies do not offer credit for startups.
Items example
Equipment to be quoted. Example: £1,000 for a machine
Furniture to be quoted. Example: £600 for a piece of furniture
Computers to be quoted. Example: £1,200 for a desktop computer
Telephone system to be quoted. Example: £600,00 for a BT telephone system
8) Vehicles – see above.
Example Item:
Van to be quoted. Example: £4,000
9) Premises (rent deposit) – in some cases, to be able to occupy commercial premises you will need 6 months' rent deposit in advance. Please don't forget about it.
10) Premises (rebuilding, repairs) – rebuilding premises to look like the way you want could cost a lot of money. Think carefully about the options you have, especially because in most cases the entrepreneurs do not own the property.
11) Software (CRM) – do you need to develop your own software? Always compare your individual, bespoke development software solution with what is already available in the market. Software development can also delay your business launch time.
12) Bookkeeping system – you have many options available to you. You should choose an on-line bookkeeping solution. One very reliable and cost-effective option for many start-ups is our Vertice Plus, which you can read about here.
13) Stock – do you need to buy products to resell? How long does it take to receive the next purchase order? Does the product have an expiry date? I have seen businesses fail because after making their first order it took too long to receive the second one, leaving the business with no product to sell for months.
14) Recruitment agency fees – some agencies charge up to 30% of the total annual employee salary if they help you find the right candidate. You can also promote the available position yourself.
15) IT expenses – what kind of IT system do you need? Especially hardware. Do you need a data server? Can you store data externally? Do you need a backup system?
16) Accountancy Fees – finding the right accountant could make a huge difference to your business. You should choose an accountancy company which can help you to reach your personal and business objectives.
(WC)Working capital
Working capital is basically how much money you will need to keep your business trading. The majority of business startups take some time to start paying off all the business costs and expenses. In the first months, the business will not generate enough sales to pay all the bills and you should have money available to cover negative balances. Sometimes, the cost of working capital can be a figure even higher than the startup costs. It all depends on the business model. You should prepare a cash flow statement (money in and money out) to know how much money you will need. Let me explain this in more detail. Let's say that your total monthly business costs and expenses will be £10,000 per month. Let's say that in the first two months you will have no sales. In this case, you will need an extra £20,000 to keep trading. Now say that from month 3 up to month 12 you expect to generate sales of £5,000 per month. You will need an extra £45,000 to keep the business trading for these 9 months (Sales per month £5,000 – £10,000 (total monthly expenses) = -£5,000(loss) x 9 months = -£45,000)
(RMU) Reserve for Miscalculation and Under budget – I always advise my clients to separate a reserve in case any costs or expenses were miscalculated or under budget. In my opinion 15% of total (set up costs + working capital) is a safe amount to hold in reserve.
(RC) Reserve for Corrections – I always advise my clients to have a reserve for corrections. A reserve for corrections is aptly named: a reserve for any start up correction. For example: you chose the wrong software and now you need to buy a new one. In my opinion 20% of total set up costs + working capital should be reserved for corrections.
(RI) Reserve for Instant growth – I have seen businesses fail because the business was very successful in its first months but needed more funding to grow. To avoid this problem, I always recommend having a reserve of 15% of total set up costs + working capital.
Total startup funding = Set up finance (Start up table (ST)) + Working capital (WC) + (RC)Reserve for Corrections + (RMU) Reserve for Miscalculation and Under budget + (RC) Reserve for Corrections + (RI) Reserve for Instant growth
Case Study Example: You are looking to start up a beauty salon. You are looking for a 15 years lease agreement (monthly payment of £3,000), equipments of £1,000 each, you don't need a vehicle but you do need a CRM system. You don't have a business partner. You have employees.
Total Start up table:
Business plan preparation from £2,000
External market research reports n/a
External market research consultancy n/a
Lease agreement from £1,200
Company registration and start up
consultancy/accountancy consultation £500,00
Items example: Trademark UK £400,00 per year
Public liability insurance £400,00 per year
Employer liability insurance £200,00 per year
Equipment insurance £300,00 per year
Premises insurance £900,00 per year
Vehicle insurance n/a
Logo from £400,00
Website from £2,000
Social media set up from £800,00
Business cards from £200,00
Marketing plan from £1,500
Brochure from £150,00
Equipment £2,000
Furniture 1x £600 for a piece of furniture
Computers 1x £1,200 for a desktop computer
Telephone system 1x £600,00 for a BT telephone system
Lease deposit (6 months) = £18,000
Premises rebuilding £16,000 (according to the quote)
CRM software n/a
Bookkeeping software £1,000
Stock £5,000
recruitment agency fees n/a
IT fees £800,00
Accountancy fees £600,00
Total Startup Table = £56,750
& let's say the business needs £20,000 working capital
Now we can calculate:
(RMU) Reserve for Miscalculation and Under budget = 15% x (Startup table + working capital)= 15% x (£56,750.00 + £20,000) = £11,512.50
(RC) Reserve for corrections = 20 % x (Startup table + working capital)= 20 % x (£56,750.00 + £20,000) = £15,350.00
(RI) Reserve for Instant growth = 15% x (Startup table + working capital)= 15% x (£56,750.00 + £20,000) = £11,512.50
Total startup funding = Start up Table (ST) + Working capital (WC) + (RC) Reserve for Corrections + (RMU) Reserve for Miscalculation and Under budget + (RC) Reserve for Corrections + (RI) Reserve for Instant growth
Total startup funding = £56,750.00 + £20,000 + £11,512.50 + £15,350 + £11,512.50 = £115,125.00
If you have any question about how to start up your business , please call us: 020 7328 8338 or send me an email : rodolfo.b@verticeservices.com