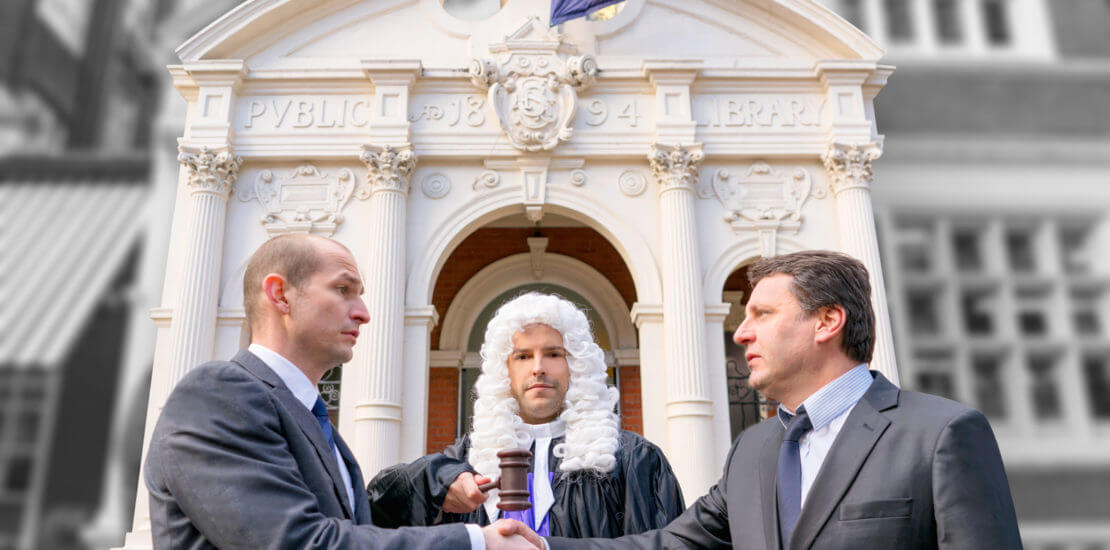 For me, a business partnership is similar to a marriage. Marriage could be seen as a legal contract between spouses that establishes rights and obligations between them, between them and their children, as well as society in general. Individuals marry for many reasons, including legal, social, emotional, financial, spiritual and religious purposes.
Now, starting a business partnership could be seen as a legal contract between the business partners (most of the time business shareholders) that also establishes rights and obligations between them, between them and their business as well as society in general. This is the reason why accountants and solicitors recommend the preparation of a shareholder agreement (I will come to this subject later in my article). Business partners come together for many reasons, including creating, managing or delivering a new or existing service or product to the market.

It is of the utmost importance that before you become someone else's business partner, what will be expected from each other is very clear. At the beginning of any relationship, the spouses are happy with each other but in order to maintain a healthy and solid long-term relationship, they must ensure that all their goals will be achieved – both individually and collectively. And different people have different individual objectives. Each partner also must support the choices of the other.
In a business partnership, each partner must ensure that they contribute individually to the business to make sure the business will become successful – no matter what the business size is.
What could you expect from a business partner?

Business experience
If you have got limited business skills, an experienced business partner could help you. Depending on how experienced your business partner is, he could help you to avoid some business mistakes (especially during the start-up phase), which would definitely save you time and money.
On the other hand, it must be clear what you are expecting from him, what his tasks will be and who will be the decision maker. An option of having an experienced business partner would be to find a business mentor. Mentoring is when a more experienced or more knowledgeable person helps to guide a less experienced or less knowledgeable person. The mentor may be older or younger, but have a certain area of expertise such as finance, human resources, marketing, and software development, among others.
Money
Any business will need money sooner or later. To simplify, we could separate the need of investment in a business in two main categories: start-up phase and growing stage. Obviously, the start-up investment only happens once you set up the business. It is composed of money to structure your business (equipment, furniture, stock and others) and working capital to keep your business up and running up to when the business breaks even. If your goal is to make your business bigger and bigger, there will be moments when you will need extra cash to increase your business structure again. For example, moving to new and bigger premises, contracting new employees, new software, and new equipment.
A business partner could financially contribute to your business. In this case he will become an investor partner and as an investor partner he will want to get his money back with a positive financial return. How quickly he is expecting to have his money back could be what will keep your business open. You should avoid – at all times – an inexperienced business investor who doesn't properly understand business.
The investor partner could invest in your business, acquiring some shares with the option to sell them later or invest in your business by acquiring some shares but not expecting to sell the shares in the future. Also, a business partner could also help you to manage the business or could only invest the money and not participate in the daily management of your company. You need to make sure you understand the difference between them. You cannot complain to a non-working investor business partner if he doesn't work for the business daily if it was not agreed before.
Another option would be to get a loan. Moreover, you need to understand what a loan is. A loan is the lending of money from one individual (it could be someone from your family, friend, or an non associated individual), organisation
(private company or a bank) or other entity. It is a debt provided by an entity (organization or individual) to another entity at an interest rate. The loan could be secured or non-secured. Please remember that you must pay back the loan. You need to avoid being named by any lender (individual or organisation) as a bad payee. Also, make sure your debt (loan) is calculated to not ask for more money in the future. Lenders don't like individuals who don't know their business enough to understand exactly how much cash flow they need to operate properly.
Working partner
Sometimes having a working partner could be ideal for the business to succeed. All of us have our strengths and weaknesses. I will give you an example. In my experience, the vast majority of our most creative clients are not very good at management and administration. Some of the best salespeople I know personally hate to undertake administrative tasks. Some of them, surprisingly, don't even want to see their business financial performance on a monthly basis.
Bringing a committed business partner who understands admin responsibilities could potentially help you with this weakness. But make sure the business partner understands what is also expected from him. Rather than having a business partner, you could contract a new employee who could do the same thing. Please remember your business needs to pay the new employee`s salary. If you are willing to bring in a working partner, both of you need to agree how much each working partner will be paid. The general rule that I have seen applied to small businesses is that a business partner who works has a salary. One who doesn't work doesn't have a salary. Sacrifice is sometimes necessary – especially during the business start-up stage. In the business start–up stage I have seen directors sacrificing their salary during the first one, two or even three years to make sure the company has money to keep the business up and running or to invest. Why should you cash the money out of the company that is expected to be your source of income in the future?
It doesn't make sense to reallocate time and energy in a business that can close down because you made the decision to have a salary that in the end will sacrifice the success of your business. Please think about this carefully.
Business partner network (clients and suppliers)
Even having the most innovative business idea, a very good business model doesn't necessarily mean your business will succeed. Lack of clients or not having enough sales to cover costs and expenses is very dangerous financially speaking.
A well-connected business partner could introduce you to potential clients which could generate business sales. In some industries controlled by a few players, an introduction to an important decision maker to buy from you could make a huge financial contribution to your business. You need to make sure that your business partner is genuine about introductions. You can even draw a conditional contract that has a condition which says that if the new business partner introduces you to potential client he will become your business partner. Also, you have another option available. You are not obliged to have him as a business partner. You can enter into a commercial relationship with him in which your business will pay him a commission out of any business he will bring to you.
An introduction to a main supplier could also be what will make your business succeed. In this case, a business partner could bring you the supplier you most need. The same introduction concept could be applied here. You could offer him a percentage upon the supplier deal instead of having him as a business partner.
I have observed many businesses partnerships that have worked well when one of the partners knows the technical work and also how to manage the labour in order to deliver the technical work. He brought a business partner who was an experienced administrator and manager and also brought the main client which by itself represents 90% of the turnover. They have a total different set of skills and each of them makes a decision which is only relevant to their area of expertise. Functionally, this is a recipe for success.

Overseas business partners
Having a business partner to expand your business in another jurisdiction can be a good idea. However, you need to find the ideal candidate. If you need someone to structure your business internationally as well as to manage it for you in countries you don't know very well, the candidate must be a committed individual. Make sure you indirectly request proof of previous experience. In my opinion, many people definitely talk more than do. Someone could be the salesperson of the year but when they need to get things done they don't deliver. An ideal solution would be if you find an existing well-structured company that would be interested in selling and delivering your company products or services. In this case, make sure you prepare a detailed contract to avoid problems in the future.

What are the options when the business partnership is not working as both of you expected?
Going back to our marriage comparison, some spouses will live their life together forever. Moreover, sometimes – as in any long-term relationship – the couple could go through a temporarily bad phase. The only way to resolve any bad feeling is to talk to each other. Divorce is the end of a marriage or marital union, the cancelling and/or reorganising of the legal duties and responsibilities. As the marriage may be seen as a contract, a status or a combination of these, where it is seen as a contract, the refusal or inability of one spouse to perform the obligations stipulated in the contract may constitute a ground for divorce for the other spouse.
If your business partnership is not working as you expected, I would advise you to have a meeting with your business partner to discuss your concerns. Ideally, you could both set up a monthly meeting to discuss your business relationship. Not talking clearly to each other about any concern would only cost you both time and money.
If necessary you could appoint someone else (I suggest a professional lawyer or solicitor) to mediate the meeting between you and your partner. If using a mediator doesn't help to improve the business relationship, I would consider the following options:
Selling the shares to other partner
This option is self-explanatory. One partner can buy the shares of the other. An independent business evaluation can also be prepared to make sure the proposed shares price is not over or under estimated. If not clear, a second and third independent evaluation should be made in order to find out the correct real price.
Selling shares to a new individual or organisation
In the vast majority of cases (small and medium enterprises), the shares owned by a partner must first be offered to the other existing shareholders. I would definitely recommend the seller and the buyer having legal advice before shaking hands.
Selling the whole business to a different individual or organisation
In this case, a potential buyer must be found and the business will be sold. What is important to bear in mind when selling the business is that it is only an attractive business when it makes a positive contribution. A one million pounds business with a loss of 1% is often less attractive to investors – thus it is harder to sell – than a hundred thousand pounds business with a 20% profit – and these numbers are very realistic.

Divide the business – (clients)
I haven't seen too many business partners who have divided the business equally. Usually one of the partners leaves the business and sets up a different company working in the same area. Then they divide the number of clients equally.

Close the business down
This option would be the least ideal one. Basically both partners make a decision to close the business. Both of them will be left with empty hands.
—
This article is prepared mainly for individuals involved in private limited companies but the concepts could be used to any kind of legal structure. Furthermore, the content is for information only. Many business partnerships have been running very sucessfully.
If you have any comments, suggestions about the article, please send me an email at Rodolfo.b@verticeservices.com
Vertice Services Accountancy and Consultancy (www.verticeservices.com)
21 Knightsbridge
London SW1X 7LY, UK
020 7328 8338