Are you looking for finance ? Vertice Services can help you. 
I am writing to let you know that a new loan scheme known as the "New Recovery loan scheme)" was launched on  06/04/2021.
The initiate objective is to provide further support to protect businesses and jobs.  The scheme provides the lender with a government-backed 80% guarantee against the outstanding balance of the facility. The business remains 100% liable for repayment of the facility.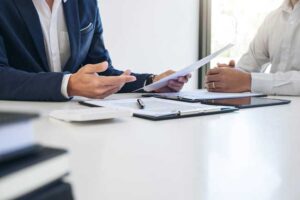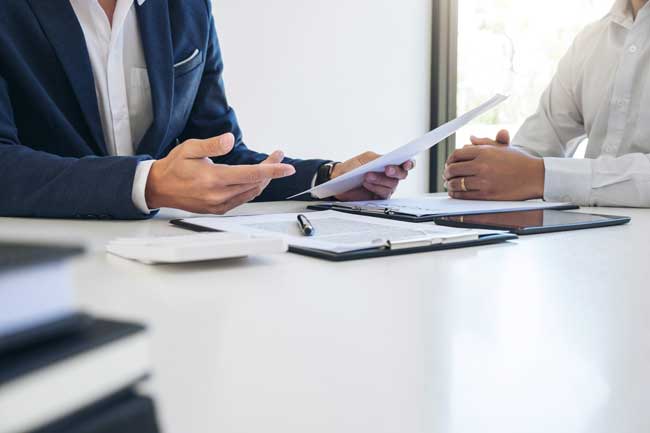 What have we learned so far?  
Lender : Your business bank provider is your main option for borrowing the money. Most of the  traditional high street banks (For example: Barclays, Lloyds, HSBC, Natwest and others) are participating in the initiative. There are also other fintech companies participating this scheme. More information about the participants will be described below. 
You can see a list of accredited lenders in the link below :  
https://www.british-business-bank.co.uk/ourpartners/recovery-loan-scheme/current-accredited-lenders/ 
You need to find the right lender as some lenders will only accept customer with a business relationship with them for at least the last 12 months. 
Also, applications will be subject to credit and fraud checks, as well as lending assessments.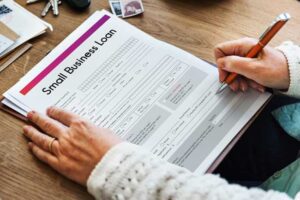 Which fintechs are offering government-backed Recovery Loans? 

Ebury was among the first lenders to be added to the Recovery Loan Scheme on 6 April. 

With a minimum loan amount of £500,000, OakNorth Bank is looking to serve the largest business customers with its term loans of up to six years. 

Publicly listed fintech, Paragon Bank is also offering loans under the Recovery Loan Scheme. 
Paragon has a smaller £2m per business maximum loan size, with term loans and asset finance available from 36 to 72 months and with a minimum loan size of £25,001. 

Aldermore is focused on asset finance and term loans from £25,000 up to £10m per business, with terms of between three months and six years. 
Not Yet Accredited 

Starling says it is in discussions with the British Business Bank to offer access to the RLS, and says it hopes to be open for applications "soon". 

Speaking in March on the day that the RLS was announced, Funding Circle's Lisa Jacobs said the lender was looking forward to "facilitating loans under the new scheme". 
Funding Circle's homepage currently has a mailing list where you can register to know when its Recovery Loans go live. 

While there are no details on Atom Bank's website, the lender has made it clear in comments to the press that it intends to offer access to the RLS for its customers. 

Similar to Starling and Funding Circle, Triodos says it "has applied to become an accredited lender" on the Q&A on its website, but there are no more details at this time. 

Iwoca says "we've applied for accreditation" to join the Recovery Loan Scheme, here's the best place on its website to keep an eye for updates.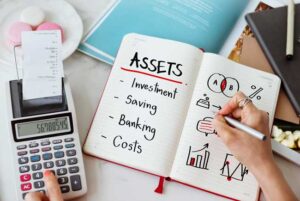 Loan amounts: 
Loans of up to £25,000 –  £ 250,000 banks will not request a personal guarantee. 
Loans higher than £250,000 – It  will  be needed a collateral (security), this scheme will not accept your home property as a collateral. 
We also heard from some banks that they are more willing to lend money to some industries than to others.  
Types of finance  
Term loan

 

Overdraft

 

Invoice finance

 

Asset finance

 
Not every accredited lender can provide every type of finance available under RLS, and the amount of finance offered varies between lenders. Please see the lenders' websites for more information on the amounts they are able to offer. 
Please note that Recovery Loan Scheme-backed facilities are provided at the discretion of the lender. 
Who can apply for the business loan? 
Your business must: 
have been impacted by Covid-19 – you will need to confirm to the lender that you have been impacted by the coronavirus 

pandemic.

 

be carrying out trading activity in the 

UK.

 

have a viable business proposition – your lender may disregard (at its discretion) any concerns over short-term to medium-term business performance due to the uncertainty and impact of Covid-19.

 
How do we calculate for much your business can borrow?  
During the last couple of days, we have learned that banks ( example : Barclays bank ) will look at your company accounts (2019 and probably 2020) if company accounts have already been submitted.  
There are two main elements to calculate the size of the loan you can apply :  
25 % of total compan

y  turnover financial year 

2019.

 
2 x total

 compa

ny annual wage bills for 2019 (total company payroll

)

 
We need to choose whichever is higher from 1-2. 
The loan amount cannot be higher than 1-2.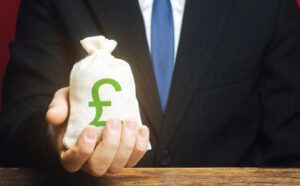 Profitability  
The applicant must show that the company has enough profit to be able to pay back the loan. 
What will the loan interest be? 
In our experience, the interested rates will vary form 2–4 % year. 
What will the loan term be? 
Term loans and asset finance facilities are available for up to six years, with overdrafts and invoice finance available for up to three years. 
What is the government guarantee? 
The scheme provides the lender with a government-backed , partial guarantee of 80 % against the outstanding facility balance, but remember you as a borrower always remains 100% liable for the debt.   
What are the bank fees applicable ?  
No application fees for application. 
Which companies are not eligible to apply for the loan ?  
A business cannot be a bank/ building society; an insurer or reinsurer (can be an insurance broker); a public-sector body; a state funded primary or secondary school; or an individual other than a sole trader or a partner acting on behalf of a partnership. 
Are businesses with CBILS/CLBILS/BBLS facilities eligible for RLS? 
Yes. Businesses with CBILS, CLBILS and BBLS facilities can access RLS, providing they meet the eligibility criteria for RLS, and any additional lending is considered affordable by the lender. 
Am I able to access RLS if I have accessed one or more of the Pay as You Grow repayment options under the Bounce Back Loan Scheme? 
Yes, subject to meeting the Scheme eligibility criteria. Pay as You Grow is designed to alleviate borrowers' financial difficulty, even before it arises, by giving borrowers flexibility in meeting their repayment obligations. Using Pay as You Grow will not affect a borrowers' credit rating, but it may affect lenders' future creditworthiness assessments. For example, a lender may take into account the extension of the loan term from 6 to 10 years when reviewing overall indebtedness and the ability to repay. More information on Pay as You Grow is available. 
Decision-making on whether a business is eligible for RLS is fully delegated to the accredited RLS lenders. 
Can a business benefit from multiple facilities across different product variants? 
Yes, subject to meeting the scheme eligibility requirements and provided they do not borrow more than the maximum amount they are entitled to. The maximum amount a business can borrow across different facilities and schemes, will depend on a lender's assessment of affordability and scheme requirements.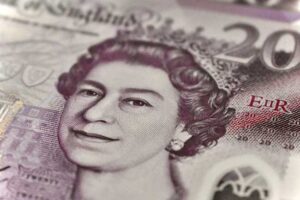 Application process 
A discussion will need to be had with your banks. You should call your bank and ask if you have a dedicated business relationship manager. If you do, it does facilitate the loan application process as you can talk to your relationship manager directly and they will help you. If you don't , you need to send the application via the standard process. Some banks are also asking additional information or documents such as: management accounts, one-page business plan, cash flow forecast, business plan, personal income and expenses, others.  We can help you during the whole application process. 
What types of businesses are eligible? 
Provided that they satisfy the other eligibility criteria, RLS is open to: 
sole 

traders.

 

corporations.

 

limited 

partnerships.

 

limited liability 

partnerships.

 

co-operatives and community benefit societies; and

 

any other legal entity carrying out business activity in the UK with business activity operating through a business account.

 
The business must generate more than 50% of its turnover from trading activity in the UK (i.e., the sale of goods or services), unless they are a registered charity or further education establishment. 
Do I need to provide evidence that I have a viable business? 
Yes. A lender must consider your business to be viable, and in making their assessment of your borrowing proposal, they have the option of disregarding any concerns over short-medium term business performance due to the uncertainty and impact of Covid-19. However, lenders are not required to overlook these concerns and all final lending decisions are fully devolved to the lender. 
You must also self-certify that your business has been impacted by Covid-19. 
Is the scheme appropriate for start-ups? 
Yes, at the discretion of the lender and subject to meeting the Scheme eligibility criteria. 
For early-stage businesses in their first two years of trading, the British Business Bank's Start Up Loans programme (loans from £500 to £25,000 at interest of 6% per annum) may be more suitable. 
How can Vertice Services assist you?  
Here at Vertice services we can help you within the loan advice, loan application and complementary documents preparation. We also have a good relationship with some banks (For example: Barclays) and we could speed up the loan application process for you.